Survey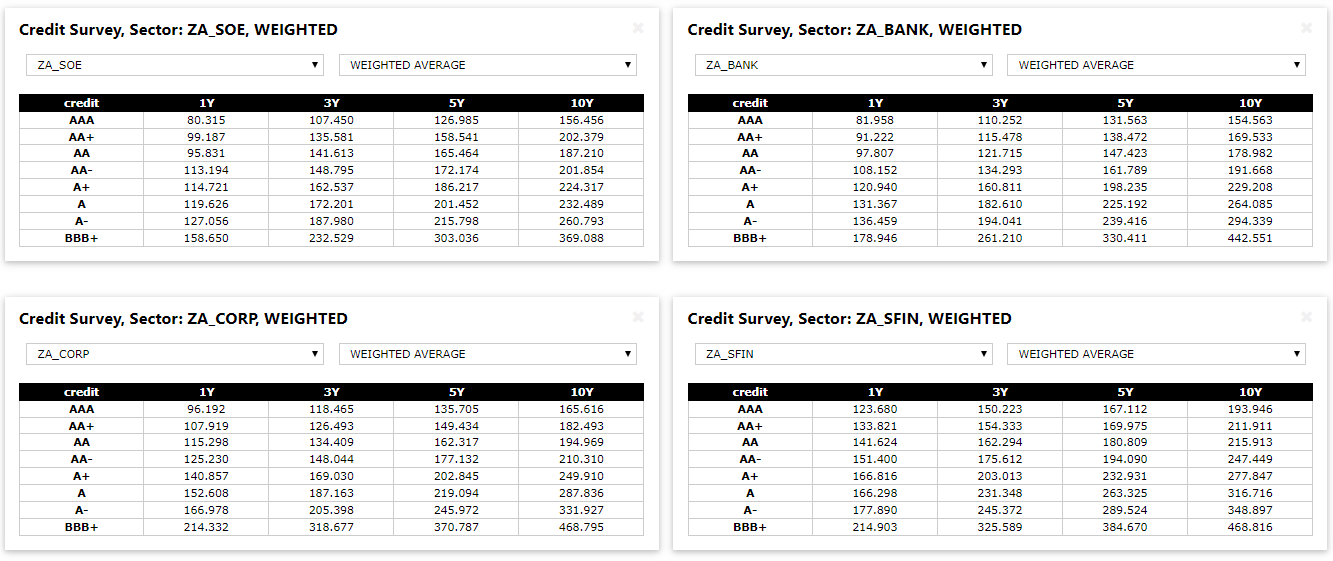 The Credit Survey is the flagship of Credit Trading and has been in the making since January 2011. It is currently the only independent objective authority of credit spreads in the South African debt space. The survey is compiled monthly by canvassing 20+ investors representing circa R900 billion in credit assets under management of where they would invest in assets with different credit ratings and different tenors. The data is scrubbed and aggregated to provide the survey. The data is further split into State Owned Enterprises, Banks, Corporates and Structured Finance. The difference in pricing between these 4 matrices can be ascribed to the liquidity premiums required by the investors in holding these assets. The time series for each data point is available going back to January 2011 allowing trend analysis to be performed.
Issuance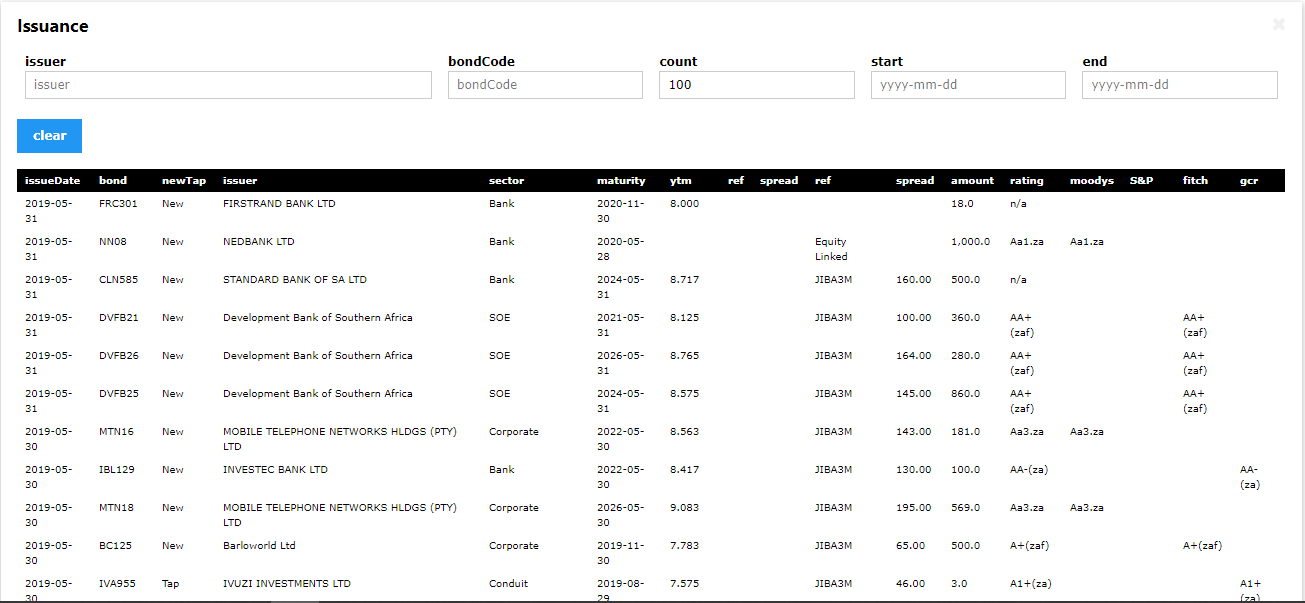 The issuance page is search friendly and is a database of all instruments listed on the JSE and includes listed bonds (Banks, Corporates, State Owned Enterprises, Structured Finance), structured notes, Credit Linked Notes. Inludes both fixed and floating rate notes, commercial paper, new issuances and taps. The database is searchable by issuer or bond code.
Last Trades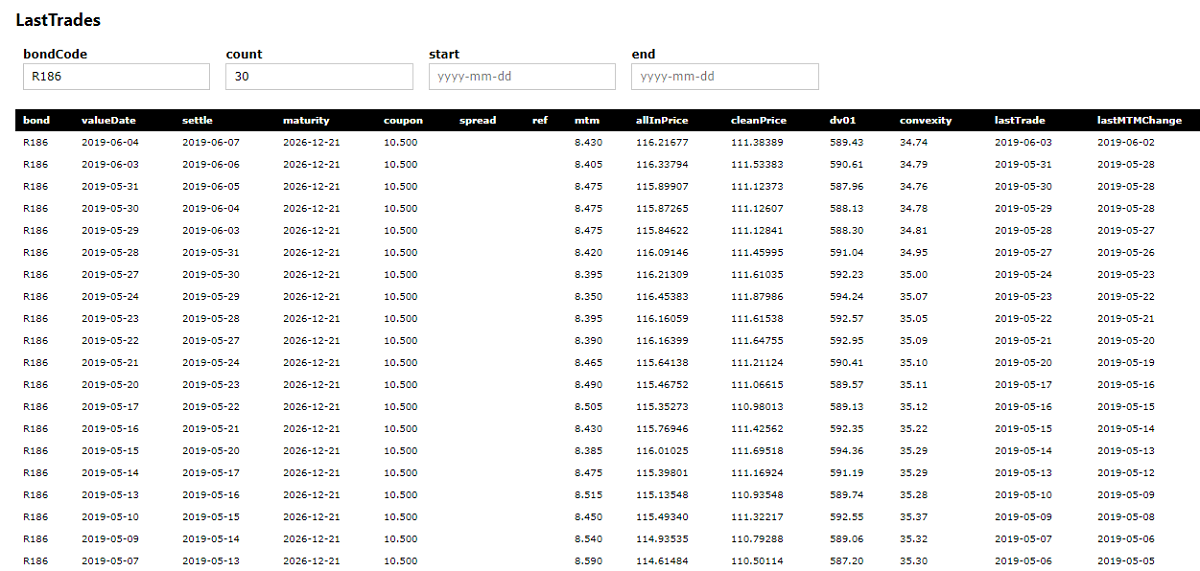 The last trade page is there to assist investors with price discovery of when last an instrument traded or the mark-to-market has changed.
Market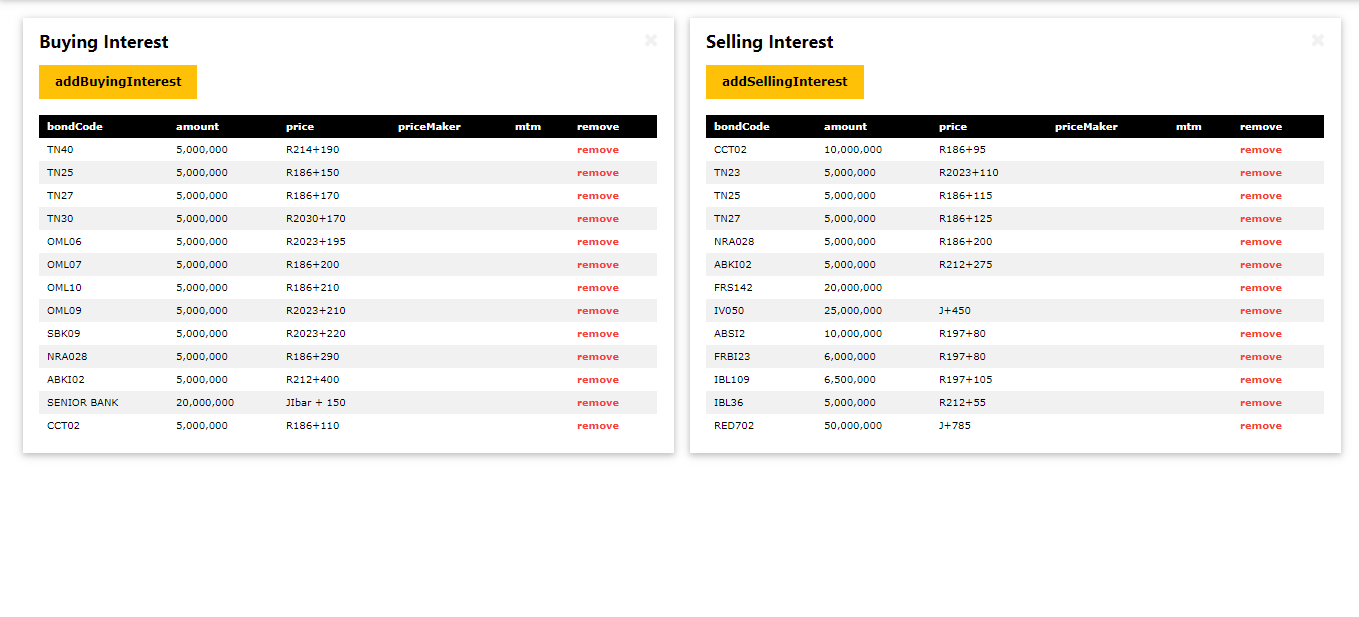 Credit Trading through Exchange Capital provides intermediary services in buying and selling listed corporate bonds on behalf of investors. The page is updated regularly as our cares change.
Contact Us
Phone
010 596 7114
Email
trade@exchangecapital.co.za